5 reasons online reputation management is essential
Your customers are looking for you online. Can they find you? Here's why managing your online reputation is an essential element of today's hospitality.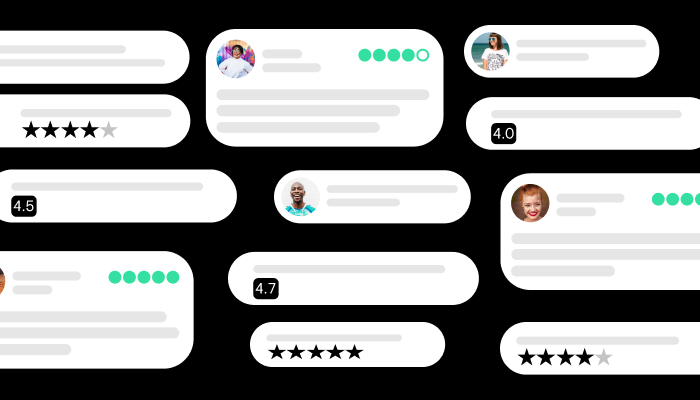 When you think about your brand, you're probably thinking about your logo or imagery you use to promote your property or restaurant.

In reality, your brand is really everything you do. It's how your guests feel as they lounge poolside or how your diners feel when they first sit down at that perfect table with a view. 

Brand-building isn't just about what happens in real life, though. Your brand starts at the very beginning of someone's interaction with you. More and more, that's happening online. You need a strong brand presence online, not just in real life, to be able to stand out from the competition.

That's where online reputation management comes in.
What is online reputation management? It's the process of understanding, analyzing, and actively building your brand anywhere anyone says anything about you online. This means your owned online properties, like your website and social media pages, but also review sites like Tripadvisor and other online communities where your business is mentioned.
Here's why managing your online reputation is an essential element of today's hospitality:
||takey:insights_last_updated:20210720||
It's your first impression
On average, you have 7 seconds to make your first impression.
You can put as much effort as you want into your entryway and front door area, storefront, signage, and staff in charge of welcoming guests, but that won't actually matter for your first impression. Chances are, you've already made that impression — online.

That means if it's difficult to find your hours or phone number, guests won't be sure if you offer certain amenities like high chairs or are wheelchair accessible. Or if you have a less-than-favorable review right at the top of your profile, potential customers may never actually walk through your door.

Managing the various elements of your online reputation starts with coordinating those important details across every platform, like:
Address, directions, and parking or public transportation information

Links to your website, email, and phone number

Uploading curated photos of your business

Health and hygiene measures

For restaurants,

searchable online menus

by item and style

For hotels,

an overview of amenities

and special offerings
||takey:insights_last_updated:20210720||
Generate buzz about your business
Your online reputation is what's going to bring customers from thinking about your business to your door.
Most people don't go out to eat every single night or stay in a fabulous hotel each week. These are special, once-in-a-while experiences they want to be perfect. The more reviews and online praise you receive, the more likely new customers will find you. Think of your online reputation as the new word of mouth.
In the era of social media like Tripadvisor, clients become our ambassadors. Anyone before reserving a restaurant goes to have a look on Tripadvisor. Old word-of-mouth has become much wider thanks to Tripadvisor.
You can also use your reviews and other customer-generated content in your marketing materials. Guests looking for accommodations, for example, often want to know about cleanliness, location, value, and what the rooms are like, while diners are curious about the type of food offered, service, and general atmosphere. 
[insert table/chart from Power of Reviews "Top 10 Important Elements — Restaurants and Hotels]
If you have a great quote from a review on any of these topics, use it in your own social media, flyers, brochures, or other materials so you can highlight what makes your business special.
||takey:insights_last_updated:20210720||
Build customer confidence and trust
3 out of 4 respondents in a recent Tripadvisor survey told us that online reviews were "extremely or very important" when making travel decisions. This holds true across every kind of hospitality business: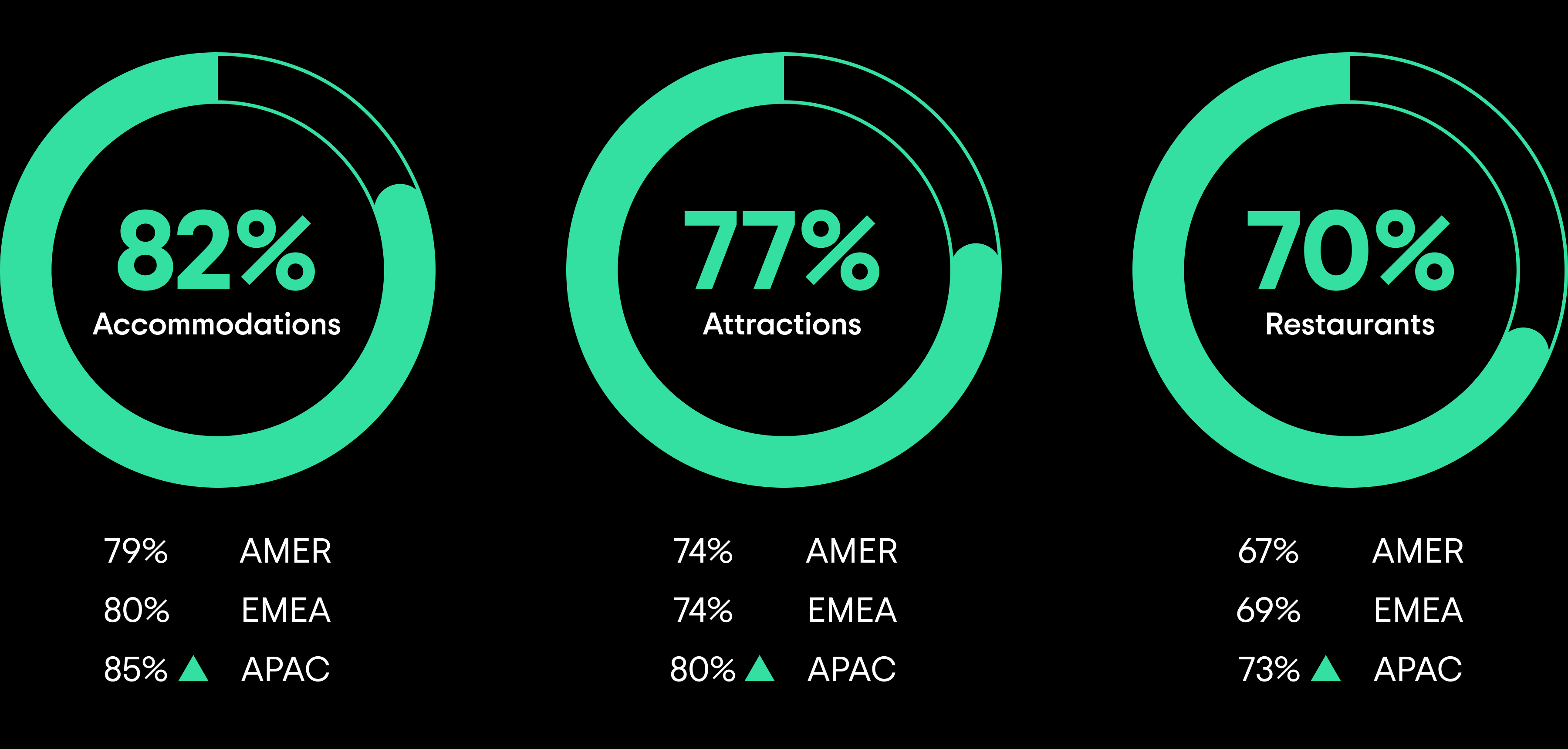 You already know how great you are — but most folks need a little more encouragement. Your customers want to know that they're going to have a great experience before they visit you. The best way to know what it's like? Reading a review. 

Tripadvisor offers three kinds of reviews your guests may see:
Ratings:

Provide a sense of quality on a scale from 5 bubbles (Excellent) to 1 bubble (Terrible).

Snippets:

Give a snapshot of a given experience, summed up in a few words or single comment.

Long-form reviews

: Detailed, paragraph-long assessments that describe an experience in detail.
Where your hospitality can really shine is not just in understanding your online reputation but actively shaping it through your management responses. This is your opportunity to join the conversation, tell your side of the story, and add that extra special something that makes customers want to return again and again.
If you're not sure where to start, focus on responding to at least 50% of your recent reviews — and all of your 1- or 2-bubble reviews. This is your chance to address any concerns and encourage them to try your business again in a personalized way. 

Then, be sure to thank your champion 4- and 5-bubble reviewers! These are the people who already love you and will be sure to spread the word about your business. Make that happy glow last a little longer with a quick, sincere management response.
The opinions relayed by past travelers are also far more credible and compelling stories than any self-made claims coming from our marketing or public relations departments. Reviews are especially helpful in creating trust when there is a high volume of recent positive reviews, and negative reviews are responded to by management in a personalized and organic way that leaves the reader feeling confident that action was taken to correct the issue.
||takey:insights_last_updated:20210720||
Stand out from the competition
Managing your online reputation gives you a chance to set yourself apart from the crowd:
Make sure guests can find you by uploading specific details about your business, like location, directions, and contact information.

Encourage your existing customers to leave reviews on Tripadvisor — with more than 1 billion reviews and

8+ million

businesses and attractions, we're a leader in online reputation management.

Show your guests how much you care about their experience through management responses.
[insert banner image image for Reputation Pro (email letters and comment bubbles)]
||takey:insights_last_updated:20210720||
Manage your online reputation with Tripadvisor
The most important thing to remember about your online reputation? It's the online version of your hospitality. If you pride yourself on delivering the best possible experience to guests and diners alike, no matter where they hail from, then you need to consider what that looks like before they ever arrive through your doors, and how they think of you long after they're gone.

That's where your online reputation management comes in. With Tripadvisor, you can make sure that your guests receive the top-notch hospitality you're known for throughout the entire time they're interacting with your business — and not just in person.

See how Tripadvisor can help you manage your online reputation.
||takey:insights_last_updated:20210720||