Texas Hotel Market Report
Winter Storm Uri and new governmental decisions are greatly deciding the current and future travel prospects for Texas.
​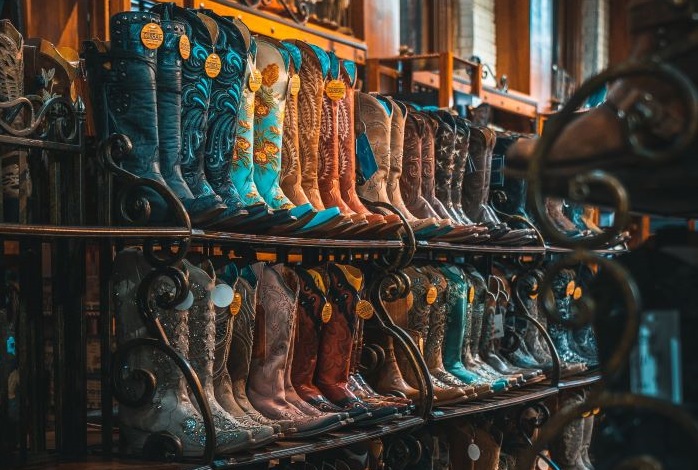 Texas' occupancy reaches a 50-week high during Winter Storm Uri
During the week of Feb. 14-20, Texas hotel occupancy reached 56.3%. Occupancy levels grew 9.4% over the previous week, the largest week-over-week occupancy increase for the state in the last year1.
Spotlight: Texas Destinations
Due to Winter Storm Uri, Texas saw an increase in hotel searches. In Fort Worth searches increased by 450% – followed by Houston with over a 200% increase WoW.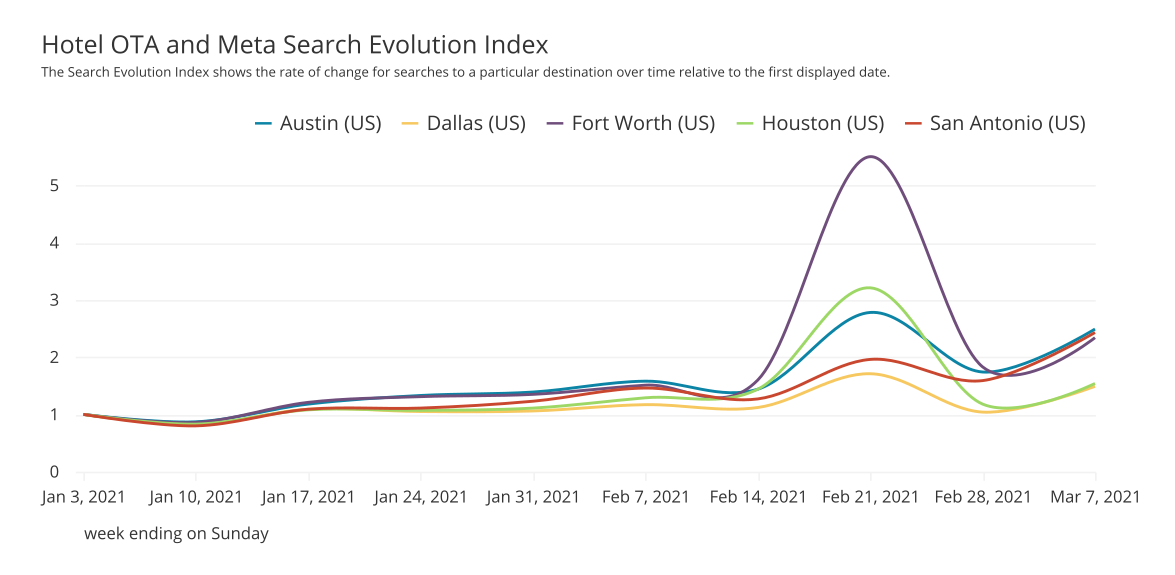 The announcement made on March 2nd by Gov. Greg Abbott stating Texas would end the mask mandate drove a 75% increase in flight searches to spring break destinations like San Antonio.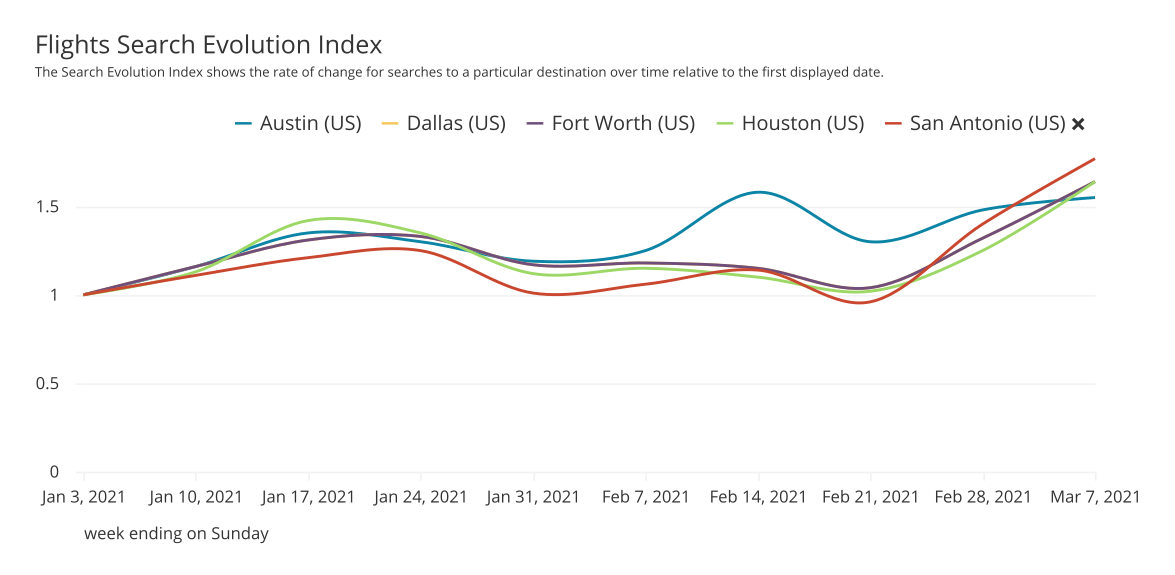 Spotlight: Fort Worth
Hoteliers also experienced shortened booking windows. As of February 21st , 84% of hotel searches in Fort Worth were made between 0-7 day lead time.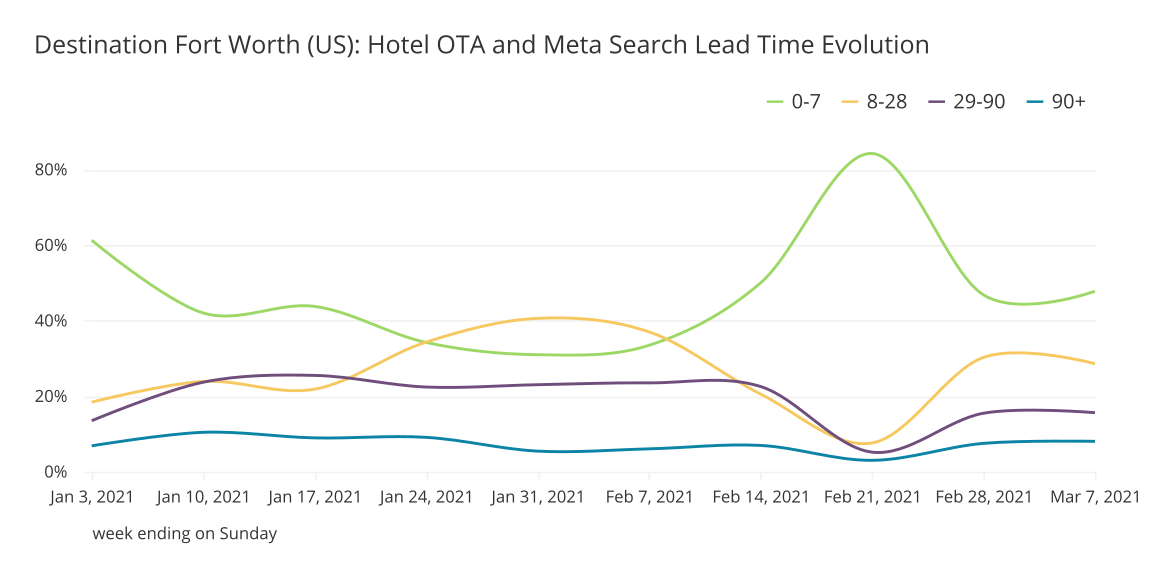 Spotlight: Houston
Similarly, Houston saw a similar trend: 82% of hotel searches were made 0 to 7 days prior to check-in.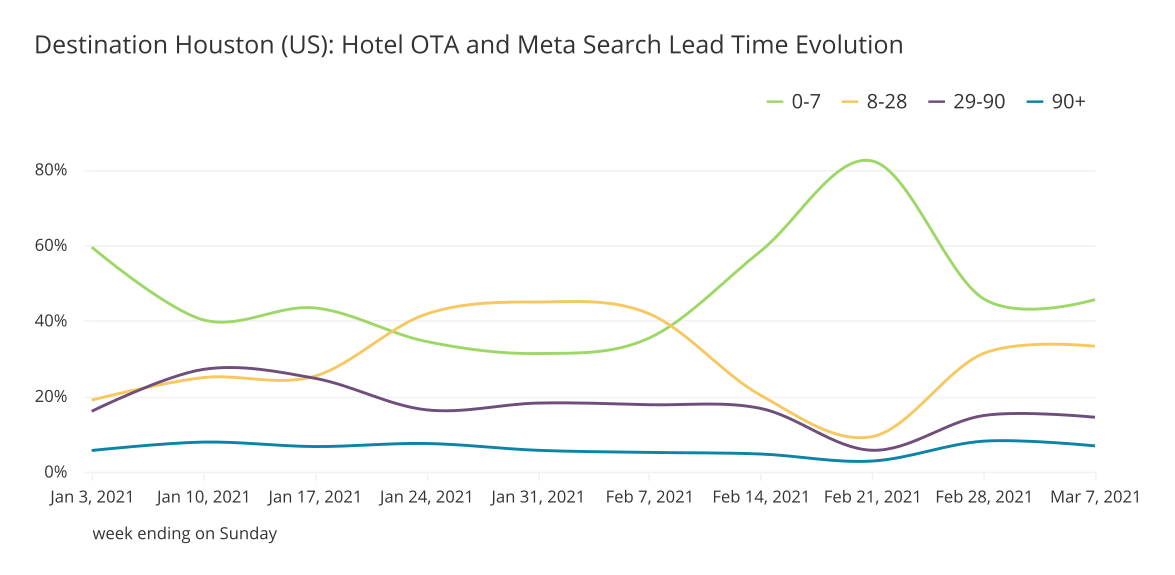 How will removing the mask mandate impact Texas travel?
As of Wednesday, March 10th Texas ended the statewide mask mandate2. No legal jurisdiction will be able to enforce the wearing of masks in public.
Spotlight: San Antonio
With the increase in hotel searches for San Antonio, a majority of travelers are looking to fly within 8 to 28 day booking window. Encouraging signs to see as we head into spring.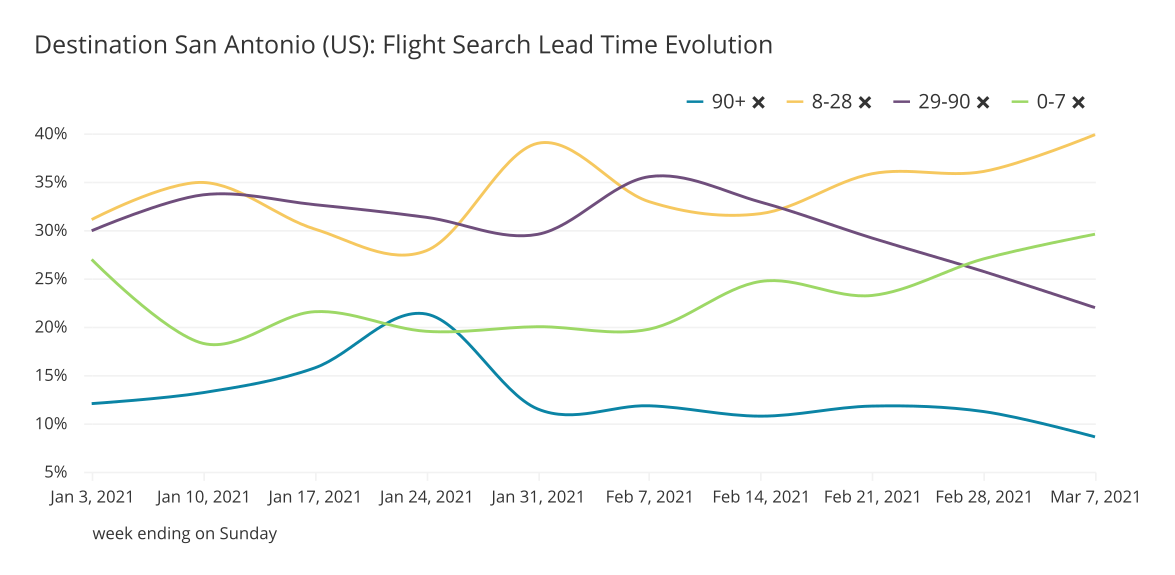 As we move past Winter Storm Uri, we can see a dip in 0-7 lead time. However, we begin to see a pickup as we approach Spring Break (for both 0-7 and 8-28 lead time).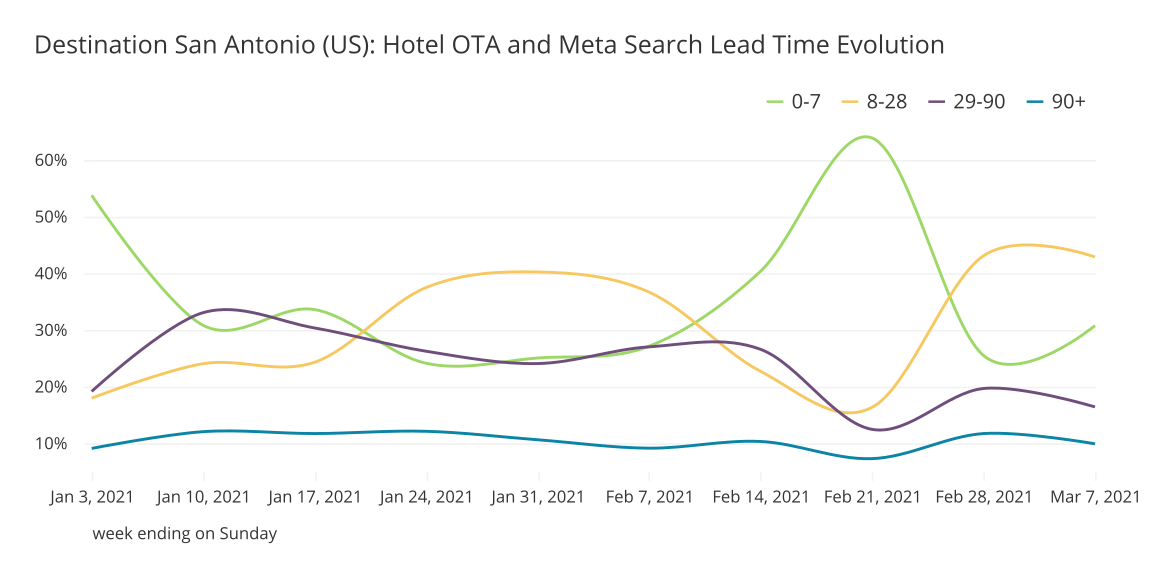 Spotlight: Austin
In line with flight search lead time, we can see demand levels steadily increase for a selected hotel in May – indicating travelers are looking to get an early kick off to summer as they head into Memorial Day weekend. Note: demand is calculated per hotel.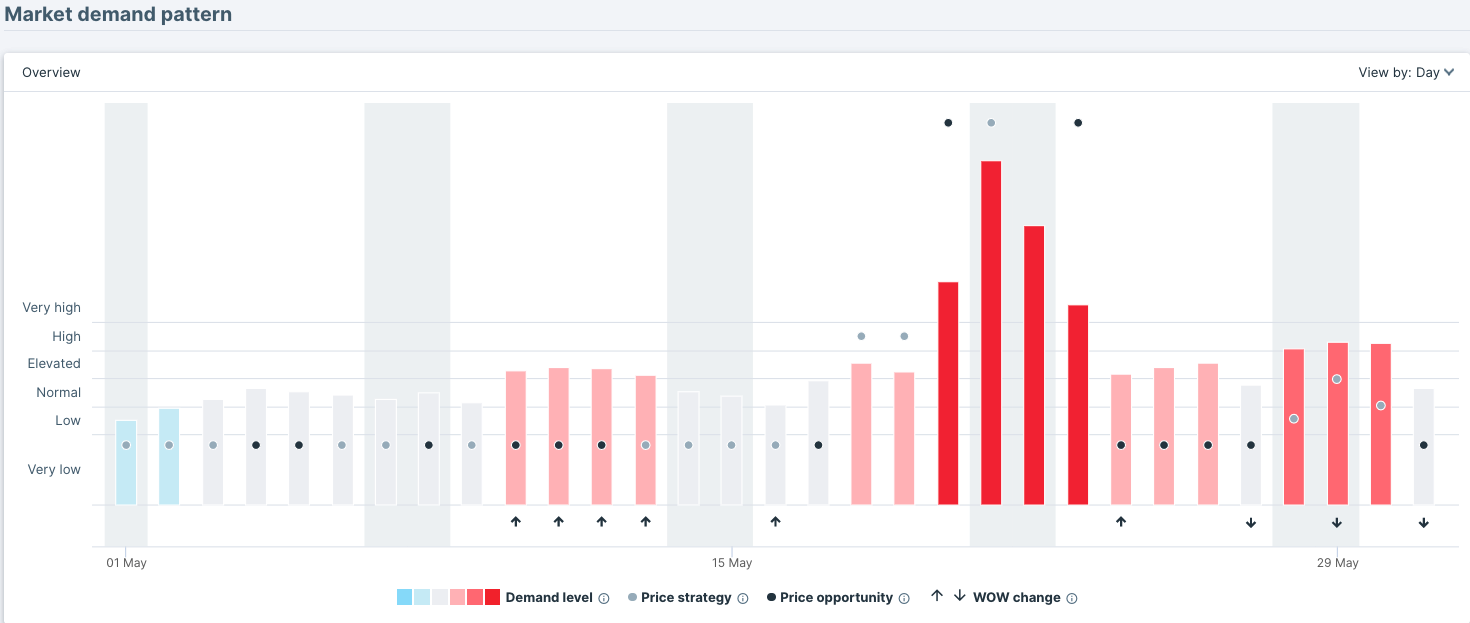 1. https://www.hotelmanagement.net/operate/str-freezing-weather-drives-texas-hotel-occupancy
2. https://www.dallasnews.com/news/public-health/2021/03/02/heres-what-you-need-to-know-about-gov-greg-abbotts-order-to-reopen-texas/
Ready to use our data to make smarter decisions for your property?
Ready to use our data to make smarter decisions for your property?
||takey:insights_last_updated:20210329||