Thailand Hotel Market Report
With a greater emphasis on vaccine rollouts and immunization campaigns, consumer sentiment strengthens and Pattaya, Thailand is experiencing a strong uplift in leisure demand.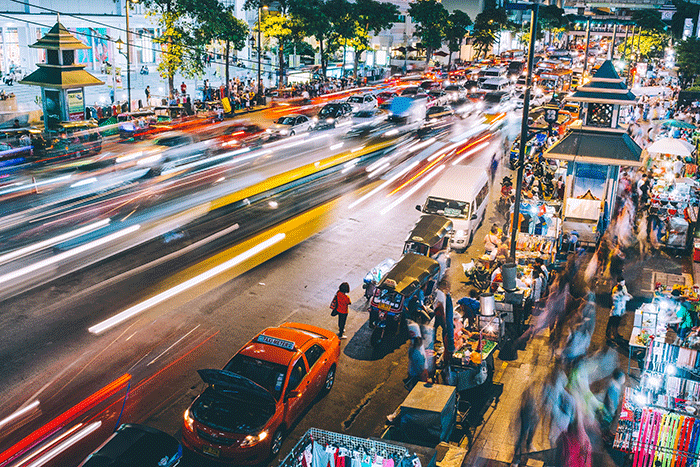 Travel searches are influenced by the vaccine rollout and easing of restrictions
Thailand has experienced an uncontrolled resurgent outbreak since April 2021. The 3rd wave of Covid-19 witnessed between 2,000 – 3,000 cases per day.
There is strong push for vaccinations since June 7th, 2021. Vaccines will be first administered to the vulnerable groups and Bangkok residents
A mass Covid-19 vaccination campaign is also set to start in Chon Buri, which includes Pattaya. The government is aiming to vaccinate 70% of the population in Pattaya to reach herd immunity and reopen the city to foreign tourists in October.
Pattaya is one of the most popular travel destinations; it is close to Bangkok with only 2 hours drive. Since the vaccination began and the restrictions was gradually eased from mid-May. Pattaya is starting to show positive market demand signals.
Hotel Search Evolution
With the announcement to ease restrictions and a robust vaccination plan in place, Pattaya has seen a strong spike in Hotel searches. Could this be the start of leisure travel emerging again into this key destination? Is your Hotel pricing and offering geared for this demand?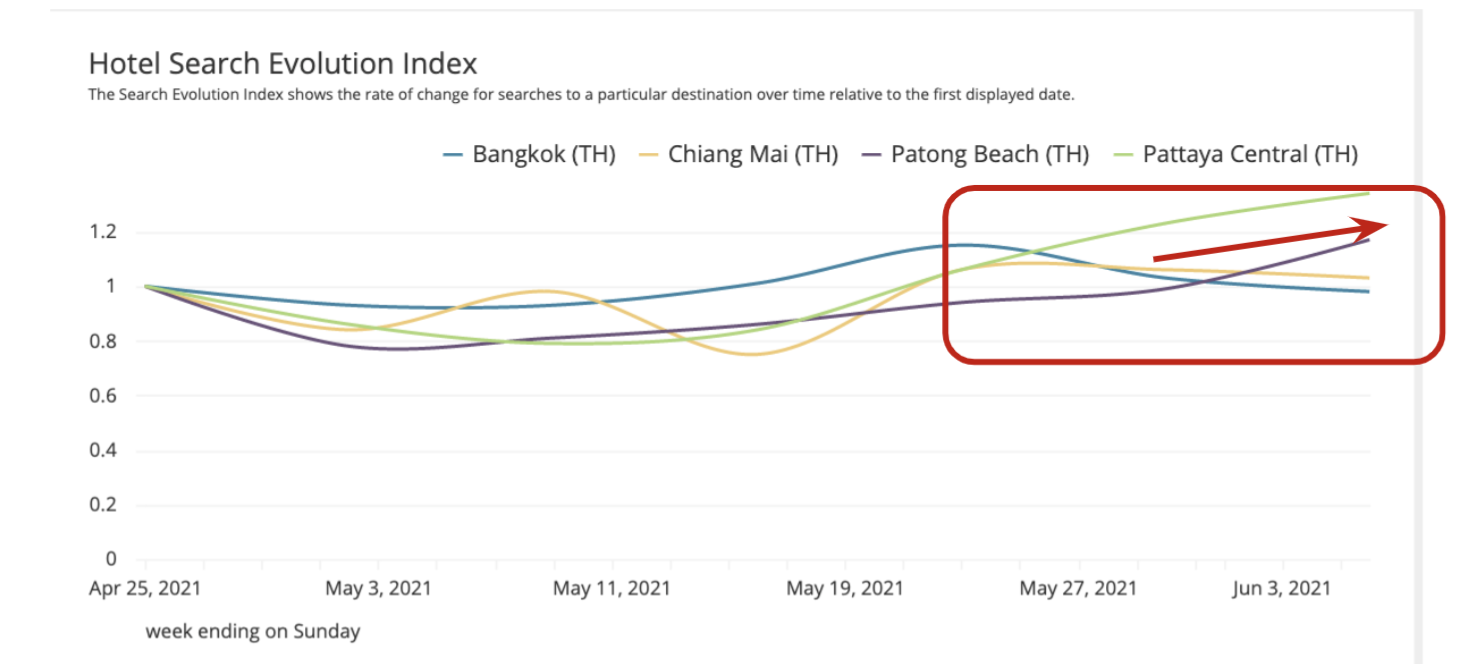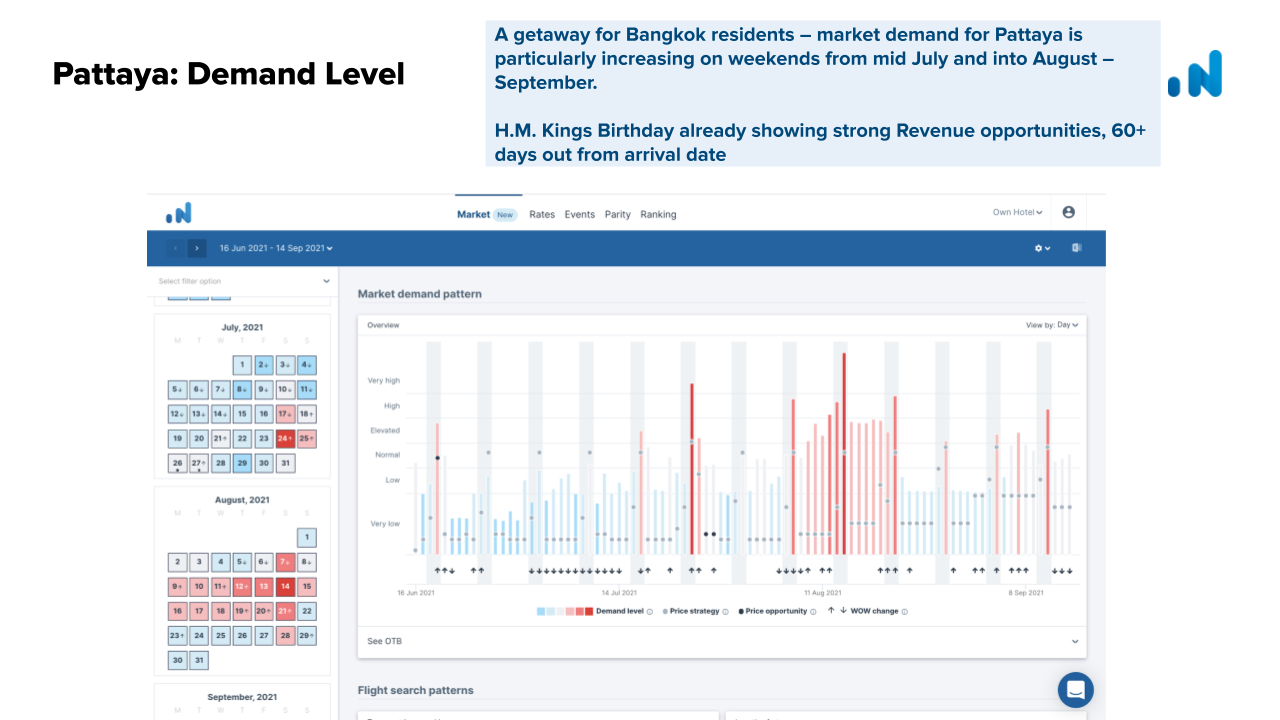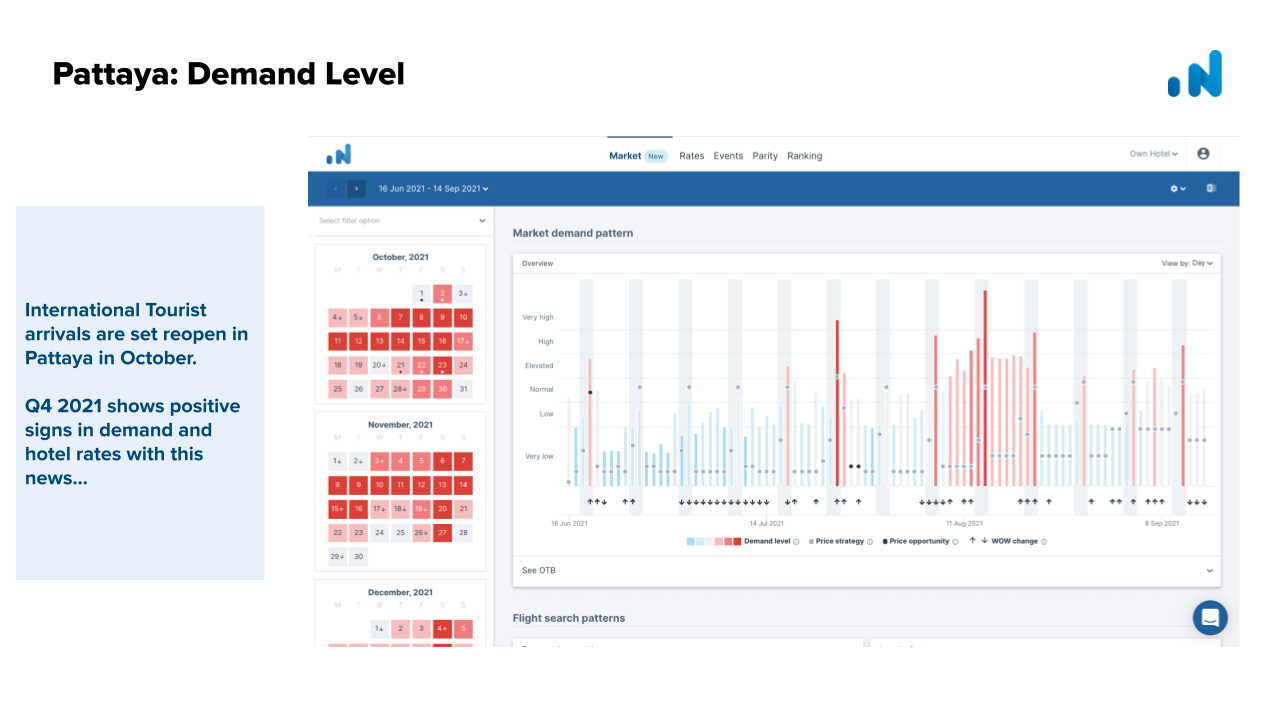 Ready to use our data to make smarter decisions for your property?
Ready to use our data to make smarter decisions for your property?
||takey:insights_last_updated:20210625||