How to Grow Your Hotel Business By Optimizing Your Tech Stack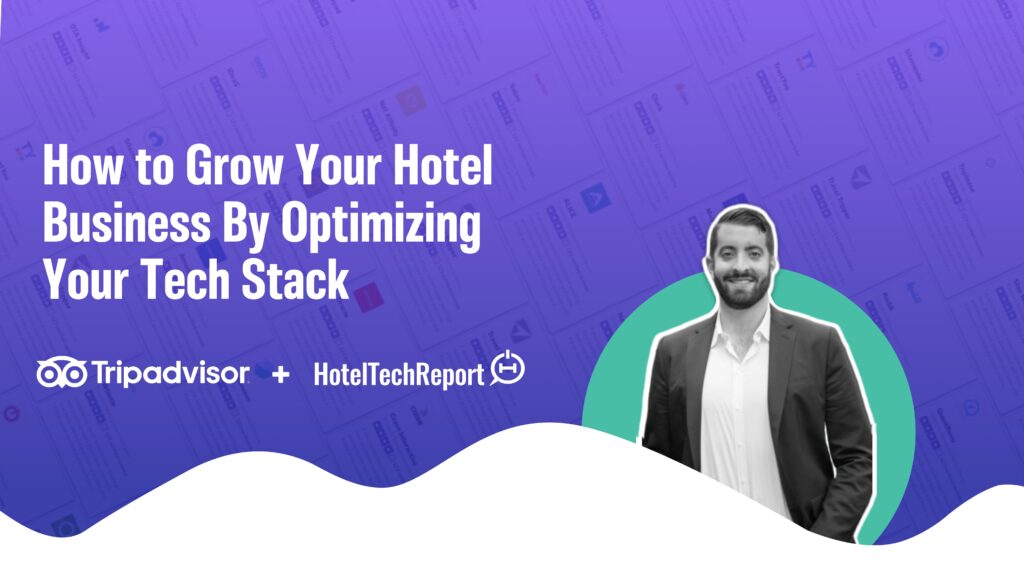 Running a hotel is more challenging than ever.  Data from STR shows that 57% of bookings in 2021 were made within 7 days of stay versus only 15% during the same time in 2020.  Compressed booking windows means that in order to succeed your hotel will need to experiment with different booking channels, marketing tactics and revenue management strategies.  Shorter booking windows can also lead to operational challenges like tighter room turnover requirements.
It's not just booking windows that are changing.  Guest preferences are moving just as quickly.  Guest preferences tend to mirror consumer technologies.  For example, in the world of streaming services like Netflix and Disney Plus, hotel guests want to securely cast their streaming service profiles onto hospitality tv solutions.  Similarly, mobile ordering services like Doordash and Uber Eats have created an appetite for rapid room service ordering without the use of cell phones.  On the operations side of hospitality, the industry quickly switched from a tight labor market to millions of unfilled roles.
Business travel has arguably changed more than all of the above combined.  Long term remote work trends have led to more long term stays, fewer large corporate meetings and an explosion of small local breakout meetings.
With such rapid technological, behavioral and environmental changes – it can be overwhelming to nail down a digital transformation strategy for your hotel business but it's critical to develop a holistic strategy that works in any environment.  Below we'll break down our 7-step process to sharpen your hotel's tech strategy.
Step #1: Identify strengths and weaknesses
The most critical pieces of any digital transformation initiative are focus and proactivity.  Scattered unfocused initiatives rarely succeed.  Before even thinking about technology solutions, you'll want to run a SWOT analysis of your hotel business to uncover strengths and weaknesses.  Here are some questions to get you started:
How do your RevPAR and ADR compare to the compset?

What is the latest trend in your guest satisfaction scores?

What is your total ancillary revenue per guest?

What are the latest trends by booking channel and booking source?

How are expense line items trending on your profit and loss statement?

How well is your hotel website performing? How does your traffic, conversion rate and revenue per visitor compare to similar properties?
Create a list of strengths and weaknesses in a spreadsheet then assign estimated impact to improve each.  For example, let's say that your SWOT uncovered your hotel website's conversion rate to be 1% but your competitors are converting at 2% and you're currently generating $200,000/month from your website.  The estimated impact would be $2.4M in revenue from improving your website conversion rate.  Estimates don't need to be exact, they're purely designed to help identify and prioritize your top opportunities.
Step #2: Setup SMART goals
SMART goals stands for "specific measurable, achievable, relevant and timely". Carrying on from the example above, let's say that we identified our website conversion rate as the single biggest opportunity for our business.  Now we'll set a goal of increasing our website conversion rate by 25% as a starting point.  We can easily see in Google Analytics or another similar tool when we've hit our goal.  We also know that our competitor is converting web traffic at 2% so 1.25% should be achievable.  We'll then repeat this step for our top 5-10 goals.  Each department should only be tasked with 1-2 goals per quarter to ensure accountability.  For example, a revenue manager might aim to increase tRevPAR by 15% at the same time the marketer is aiming to increase website conversions by 25%.
Step #3: Gather data around your current tech stack
Steps 1 and 2 are all about being proactive.  Many hoteliers make the mistake of looking for technology then thinking about goals.  Always start by formulating your business goals and then use that analysis as a launching point to evaluate and optimize your technology stack.
Create an inventory of all hotel software and technology by department.  Add each technology into a spreadsheet and next to it write down feedback from the most frequent users of that system.  You can then enrich your dataset with review data from Hotel Tech Report and also list out potential alternatives for any system that your team has voiced concerns about.
Ask users of each system questions like:
How would you rate this software from 1-10?

If you woke up tomorrow and could no longer use this, how would our business be impacted?

How likely would you be to change to a different system if you could have anything you wanted?
By now you should have a list of prioritized business goals and an inventory of your hotel's current technology systems.
Step #4: Browse the market for the latest innovations
Now that you've put in the hard work it's time for the fun part.  Now you're going to want to browse the market for the latest innovations to solve your business problems.  There are many ways to approach this such as attending trade shows or local networking events, browsing online forums and connecting with peers in the industry.
Remember to focus your research around what you found in steps 1, 2 and 3.  If website conversion is your goal you may want to browse what new hotel chatbot solutions are in the market, compare different digital marketing agency pitches or even research how direct booking platforms have evolved in terms of capabilities.
To help you get started, Hotel Tech Report and Tripadvisor have partnered to help hoteliers with any level of technical expertise to understand the best hotel software tools available to them and how to leverage those tools to drive meaningful improvements in operational efficiency, profitability, and guest satisfaction. Hoteliers around the world can now download the free 2022 HotelTechIndex™: Hotel Software Market Leaders Report.
The end product of this step should be to create a list of 2-3 types of technology (tech wish list) that can help you solve each business goal or problem.  You should try to assign expected cost and impact to each technology to help prioritize the next phase of your search.
Step #5: Create your vendor shortlist
Building off of your tech wishlist you'll now want to narrow down your search selecting the 1 area in each department that can have the best ROI (return on investment).  Let's imagine that your revenue management team uncovered that tRevPAR was low relative to the compset despite a strong RevPAR.  You may want to create a shortlist of 3-4 top upselling solutions for consideration.  If your goal was website conversion rate improvement, try to narrow your search to the highest value tactic.  Perhaps building a new website is too expensive so you want to try adding a bookable hotel chatbot to your existing website first.
Step #6: Vendor selection
Now you're in the final stage of optimizing your tech stack as you've narrowed down to the one or two target software categories that can make the biggest impact on your business objectives.  Remember not to take on too much at any one time.  Switch out systems methodically to retain control over the process and focus on one project at a time.  For each new system you'll want to start with the basics, getting demos from each prospective vendor.  And jot notes side-by-side comparing feature functionality as well as capabilities.  Create a standardized list of questions to ask each vendor during the demos for easier comparison.  Also gather exact price quotes and make sure to request details about any hidden or marginal fees like payment processing costs.  Don't be shy, ask vendors how their systems compare to similar products and what makes them stand apart.  Ask for references and query those references about things they wish they could change about the software or what they wish they knew when they got started.  The cost of software has lowered dramatically over recent decades so vendor selection doesn't have to be rocket science but it still requires focus and discipline. 
Digital transformation requires continuous improvements
Digital transformation is built on a foundation of continuous improvement and is never an overnight success. After completing this process you should have all the tools and resources you need to roadmap out future projects based on estimated cost and forecasted impact.
{{takey:insights_w15311_h3}}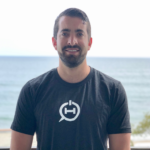 {{takey:insights_w15311_abouttheauthor}}

||takey:insights_last_updated:20220311||